The picture book Pīsim Finds Her Miskanow was published in 2013 and received several honours after publication. Written by William Dumas and illustrated by Leonard Paul, the picture book tells the story of a week in the life of a 17th-century Rocky Cree girl as she travels to the Spring Gathering of her kinship group. The book is based on careful archaeological and historical research and grounded in the cultural knowledge and language of contemporary members of the Rocky Cree communities of northern Manitoba.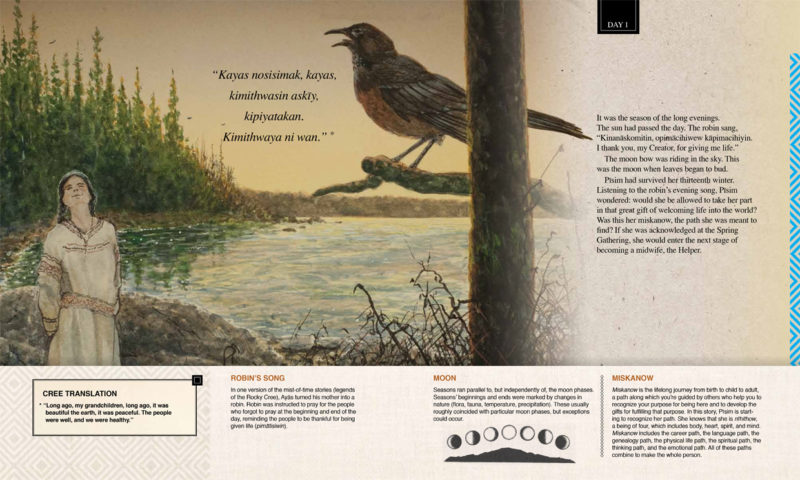 Now the Pīsim research team is creating an interactive digital text version of the story which will bring to life the cultural and historical contexts of Pīsim's journey. Our goal is to invite young readers to immerse themselves in the Rocky Cree world as they travel with Pīsim and her family through their northern Manitoba territory, listen to the travelling songs that mark the people's progress, experience the drama of an unexpected thunderstorm, and share Pīsim's satisfaction as she is acknowledged as a young woman by her minisiwin and finds her miskanow — her life path.
Accompanied by a teacher's guide and supplemented by the picture book and the archaeological study that preceded it, the digital text will be useful in classrooms for teaching Canadian history in new interactive ways. It will also be a lot of fun to play!